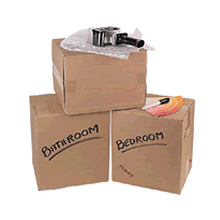 Leaving the family home for a smaller residence can be especially difficult for mature adults and their families.
Mature adults have a lifetime of memories stored in the basement or in children's rooms. They need someone who will act with kindness and sensitivity to see that their possessions are distributed properly. Putting this burden solely on family members — who are often very busy with their jobs and raising their own children — can put an unnecessary strain on everyone's lives and damage relationships at a time when seniors need support, not resentment.
Organize Me Please are the mature adults move specialists. We provide, but not limited to the following services:
Personal consultation to assess moving needs
Provide a concise list of all personal assets
Create a customized moving plan
Sort, pack, purge belongings and organize for the new home
Arrange for and aid in selection of items to be given away or sold
Arrange for estate sales, auctions, charity pickups
Offer guidelines for selection of a realtor, contractors, stagers, storage facilities
Provide documents such as, "8 Weeks Prior to Move", Utility notification list, Essentials list during move
Send Rose an email at rose@organizemepleasecanada.com or connect with her by phone at 905-681-1659.