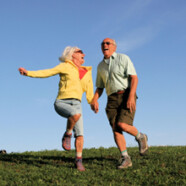 Leaving the family home for a smaller residence can be especially difficult for seniors and their families.
You have a lifetime of memories stored in the basement or in grown children's rooms. You need someone who will act with kindness and sensitivity to see that your possessions are handled distributed properly. Putting this burden solely on family members who are often very busy with their jobs and raising their own children can put an unnecessary strain on everyone's lives and damage relationships at a time when you need support, not resentment.
A professional residential organizer can guide seniors through this journey with respect, compassion and commitment to integrity and reliability.
An organizer can provide but not be limited to the following services:
Personal consultation to assess moving needs

This provides the opportunity for both parties to get acquainted with the situation at hand. The tally of pertinent information allows a customized plan to be created that can satisfy all parties.

Provide a concise list of all personal assets

A concise list of personal assets creates a communication focal point for all. With this list it is easy to decipher which items go to new residence, family members, friends, donations or disposals.

Sort, pack, purge belongings and organize for the new home

Packing is a long physical & mental process since it causes families to go down "memory lane" when reviewing items and especially deciding what stays or what goes. An impartial organizer can group items and act as a "sounding board" so the process is accomplished quickly, efficiently and with less stress and cost.

Help arrange the selection of items to be given away or sold

An organizer has a wide range of inexpensive ways to remove unwanted articles. From on line classified options to charity article pickups. Either way it is a great way to recycle or perhaps re-coup extra money along the way.

Offer guidelines for the selection of a realtor, contractors, or storage facilities

Experienced organizers have a list of highly recommended professionals for whatever the need may be. Organizers work with these professionals to ensure that all your needs are met at a reasonable cost.

Provide documents such as…

"short list for 8 weeks prior to move", Utility notification list, essential list during moving time etc., During the downsizing process there is always so much to remember, with conclusive lists it takes the guess work out of the process.
The main objective of an organizer is to help you to clearly define your goal and to create the frame work to direct you to an efficient completed result.
So what's your situation? What is your next step? Are you saying to yourself, "I just don't know where to begin?" Do you have the resources in place to make your move?